Starbucks Refreshers – My CVS Shopping Trip Just Now
just made a quick CVS shopping trip – check out how well I did!
Bought SIX (6) cans Starbucks Refreshers – they are 2/$3 this week;
Used SIX (6) $1/1 Starbucks Refreshers coupons – click on the image below to get yours!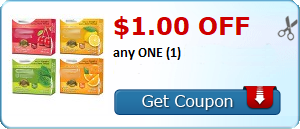 used a $4 ExtraBucks Reward that I found when I was reorganizing my house (it pays to organize…
)
Found there was 'bout a $1 overage…I bought TWO (2) 16 oz bottles CVS brand water
FINAL Cost (After EVERYTHING): $.69 – a 96% savings!
My advice – print up that Starbucks coupon asap – I have a feeling this one's gonna go quick….